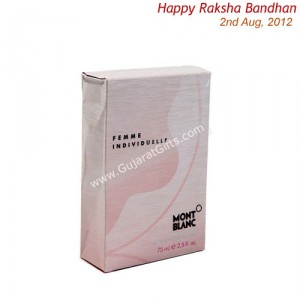 Ideally, a gift should be meaningful and useful for the receiver. However, living at such distances often makes it difficult to keep track of day-to-day lives, likes and dislikes of your sister and her family. If you are puzzled over which Send Rakhi Gifts to India this year, here are some tips from the team members of Gujarat Gifts:
Choose comfortable cottons to send as Rakhi gifts to India, if you want to gift salwar suits or kurtis to your sister. This is the monsoon season in India and at most places, it is hot and humid. There is nothing like cotton to keep you cool. We have extensive collection of some trendy cotton kurtis for college-going students as well as smart designer salwar suits for sharp professional women.
If you want to sending Rakhi Gifts to India, there is nothing like the traditional pendant set. The red and green combination in golden settings makes it a perfect match with just about any dress. With the string of festivals starting now, your sister will certainly love to flaunt it.
Choose a feminine fragrance for your sister to make her feel special all day. Perfumes, fragrances, and aromas form an intrinsic part of Indian culture. Soft floral fragrances are some of the most sought after these days.
Induction plates and handi-shaped cookers and utensils used to cook and serve are some of our fastest moving gift items. Gujarat Gifts only offers most prestigious brands in the market like Prestige, Philips, Bajaj, and Milton. They make wonderful Online Gifts to Indiafor Rakhi.