Picking a gift for your close friend or relatives is hard enough – the task becomes downright frustrating when you have to do it for someone from a culture you are not fully familiar with. Perhaps you have befriended a Gujarati friend lately, enjoyed the Gujju hospitality, or got engaged to a girl from a Gujarati family (congratulations!), and are now scouting around on a gift that will please them? We are here to help you avoid needless clichés, and pick a gift to impress!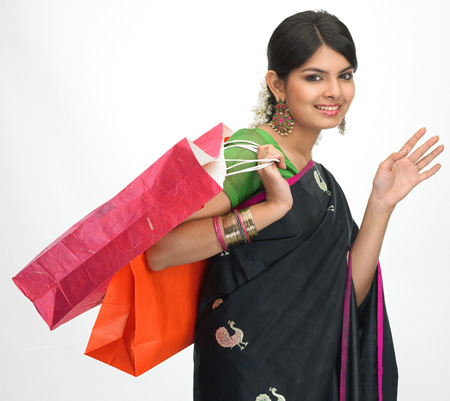 Gujarat and Gujarati culture has been in the limelight of late; thanks to umpteen Bollywood Movies, and prominent politicians from the state. However, understanding the essence of Gujju culture is still not an easy task! So, to do a great job in terms of gift-picking, here are some traits, which we definitely need to keep in mind:
Business is in their blood – OK, you probably saw this coming, but what does it mean for gift giving? Say, you are marrying a Gujarati girl; an absolutely great gift might be a laptop (check that she doesn't have one already). She's probably already working for her father's business, and you can drop hints that you support her starting a business of her own. A laptop ties in perfectly with that idea.

A gift subscription to a Digital Marketing course, may be a non-obvious, but a very well appreciated gift too, for any Gujarati friend. It will help them tie their traditional business wisdom, with new age marketing tools in their business.

If you want to keep it simple and low key, you can even gift them some office accessories, Ganesha idols, or a nice old-school fountain pen. This should go down very well for any business owner.

The entire extended family is extremely connected – As you know, Gujaratis are extremely well bonded with not just their immediate relatives, but their extended family all over the world. Any gift, which reminds them of this bonding, will surely pluck their heartstrings, and bring a lump to their throat.

So, you can pick some nice family pictures from their FB or GPlus profile, and get some lovely coffee mugs, personalized photo frames, or even a nice jigsaw puzzle created, and sent online. Trust us, these will be cherished for years to come.

These days there are lots of services, which allow you to send such gifts online, with the convenience of click and deliver. In fact, we at GujaratGifts.com also have this service, and it's one of the most popular options for patrons. They can simply upload their choice of pics, and such personalized items can be directly delivered all over India (including interior areas of Gujarat)  in a few days, served by Courier or even Indian Post (for remote locations).

They love their food – That Gujaratis are great foodies is no secret – you only have to search "Manek Chowk", the famous night food market to get a sense of that! However, gifting Khakharas, Dhoklas or Gujju sweets to your friends in the state makes no sense! They probably know hole-in-the-wall outlets which serve far more scrumptious versions of any "high-brand" food item you can gift them.

Our recommendation is to play to their sweet tooth, and gift them out of state items, which they probably may not have tried. So, say, famous Ghevar from North may be something they or many people in their families may not have tried, and they are bound to be a conversation starter at gatherings, or at the dinner table.

They love to travel – Gujjus are fond of travelling, be it to nearby states, or to the far corners of the earth. You can play up to this trait by gifting them stuff like GPS Luggage Trackers, Travel Wallets, Compact Backpacks, or if you have the budget for it, a holiday for two! Trust us, they will simply love your practical gift!
They appreciate good brands – Thanks to the Gujarati families spread to almost all major countries, and being connected to each other, Gujaratis are extremely familiar, and appreciative of global brands, even if these brands do not have a presence in India.

This means, you can bring over some wonderful branded toiletries, cosmetics, niche chocolate brands, aromatherapy kits, and small gadgets with you (or ask your NRI friend to get those for you), and hand them over in person as a nice hamper. They will definitely make a huge impact!
So, now you know how to dazzle your Gujarati friends, go ahead and make their day, but in a thoughtful manner. If you need any further inputs, please feel to let your friends at GujaratGifts.com know, and we will be happy to help!