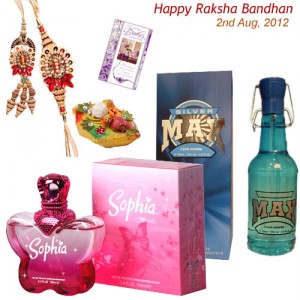 Are you still looking for affordable Rakhi Gifts that your sister will like? Gujarat Gifts offers a delightful range of online Rakhi gifts to India that has been handpicked by experienced category managers who keep a regular eye on the latest trends in the market.
There are smart sturdy handbags with a lot of pockets for fashionable college students or organized professional women who like to put their home in their purses. Then, there are cool, comfortable and trendy cotton salwar suits as well as party-purpose silk salwar suits for the North Indian gals who love to dress up every time they step outside their homes.
Married sisters, especially those from South, would love the range of silk sarees available online with Benarasi border and pallu.
I haven't forgotten about the Send Rakhi Gifts to Indiabeing 'affordable'. While a doll or a cuddly teddy can instantly brighten the day for a kid sister, a grown-up sister would need something that is either more suitable to the occasion or more practical for her. You can try sending customized picture frames, clocks, and beautiful cushions with your and your sister's childhood photographs along with a funny message to go along with it.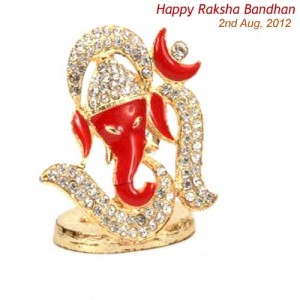 Even if your sister has everything in the world, she won't be able to ignore an adorable heart-shaped cushion with your photo on it saying "Every Raksha Bandhan, you remind me of our childhood – the best memories of my life. I remember you as the most caring, the most loving, and the naughtiest sister one can have – and I will never forget the moment when you cooked (any dish that your sister messed up with on her first attempt – kheer, shahi paneer etc.). May you always have all the fun in life."
Visit: http://www.gujaratgifts.com/send-rakhi-to-india/rakhi-gift-hampers.html