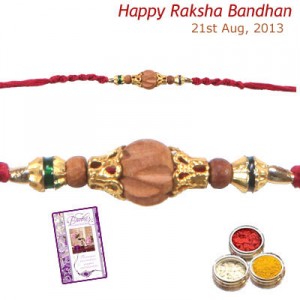 The bond of a sister and a brother is so pure, so tender and so beautiful. As children, boys who have no sisters yearn for someone who would tie rakhi on their empty wrists while girls with no brothers pray for someone to whom they can tie a Rakhi. But as we grow up, the bonds loosen up.
We get so engrossed in work, marital duties, and raising kids that we neglect to stoke the stove of family relationships to keep it warm. Consequently, the warmth cools down with time and we grow distant from ones we love the most. Festivals like Raksha Bandhan are like reminders to us to keep the fire burning. It is an occasion to take out sometime to visit our past and make special efforts to keep the bonds strong and unbreakable. Online Rakhiorders might seem like impersonal to you but they offer you an easy way of expressing that even though you may be across seven oceans, your heart is always near your brother and his family.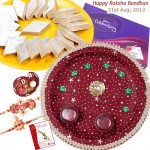 Leaving your hometown and moving to another city or country does not mean that you have to leave behind all those who you love too. You can always carry them in your heart. Just let them know that you are thinking about them from time to time. When you send rakhi to India, you are telling your brother that you pray for his well-being and long life and the special rakhi you send for your bhabhi tells her that you love and respect her too and accept her as inseparable from your brother.
So book your Rakhi order now at Gujarat Gifts and gift a smile to your brother this year!
Visit: http://www.gujaratgifts.com/send-rakhi-to-india/hampers-for-brother.html