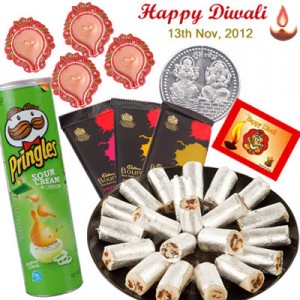 Have you seen the mount Goddess Lakshmi uses? It is the 'owl', which denotes 'constant vigilance' in professional and personal relationships. Diwali gifts become an important tool to forge new relationships and strengthen the old ones.
The entire experience of shopping for Diwali Gifts(online or offline) to coming up with witty messages to be penned in Diwali greetings to visiting each other to exchange gifts – is what makes Diwali – the festival of lights.
This love and togetherness helps us feel complete. It provides us with a social identity of sorts.
Send Diwali Gifts to Indiais an art in itself. It is not about money. You can buy gift- worthy items for any budget. At Gujarat Gifts, you can find gifts that are for less than ten dollars! It is not how much you have spent is important but how much thought you have put into it.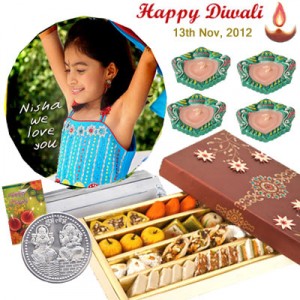 Earlier, women used to do embroidery on handkerchiefs for their husbands and make frocks and dresses for their daughters. Now, there is just no time to indulge in these pleasures. Yet, it takes only a few minutes to put together an idea to Personalized Diwali Gifts to India available online.
In business lingo, we would say that 'networking' is important to reap profits. Indian tradition would say that having right kind of people in your life means 'wholesomeness'. We would say, Diwali is the time to seek out these right kind of people and network with them. Diwali gifs are just a way to express your intention to connect, to bond – it is the bond that would help you become prosperous and attain holistic happiness.
Visit: http://www.gujaratgifts.com/diwali-gifts-to-india/personalized-diwali-gifts.html