It was prophesied that King Hima's son would die of snakebite on the fourth day of his marriage. To avert this disaster and to save herself from widowhood and play the role of the loving wife as all good wives must, his wife did not allow him to sleep on the night that death had been prophesied for him. She collected all their gold, jewels and ornaments and put them in a huge heap near where they were spending the night together.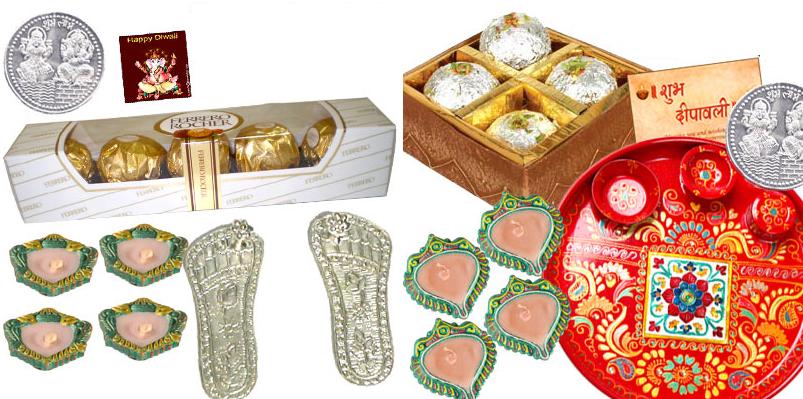 Lord Yama, the King of Death, slithered in after having assumed the form of a serpent but the glow and light from all the gold and ornaments dazzled Yama and he forgot all about his mission of taking Hima's son's life that night. Also, the prince's wife had stayed awake and was singing melodious songs to prevent herself from falling asleep as well as to keep her husband awake. She also knew that Lord Yama would be distracted by the melody of her voice and would forget all about claiming her husband's life. This is exactly what happened. Yama, having stopped because of the glow of the ornaments, now sat mesmerized by the sheer melody of the young lady's voice. Thus was the life of her husband saved. Till this day, the festival of Dhanteras that is celebrated wherever Hindus live involves the purchase of metallic objects, precious metals, gold, jewelry and ornaments. All leading jewelers in the city run promotional schemes to attract customers to their outlets on the day of Dhanteras. The roads in major metropo itan cities are choked with traffic since everyone is out shopping. The Indian economy does crores of shopping activity on the day of Dhanteras Gifts. As per Keynesian economics, this day certainly pumps the economy and even in macroeconomic terms, it spreads wealth around to everyone on the day of Dhanteras.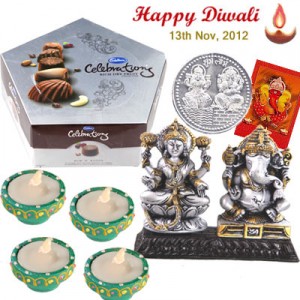 Send Dhanteras Silver Gifts to India through Gujarat Gifts and wish your loved ones, friends and acquaintances a Happy Dhanteras. The gifts portal has a great collection of attractive Dhanteras Gifts and you can even send Dhanteras Gifts to India, if you wish. Pay securely through a credit card, net bankin facility or mobile payment facility as per your convenience.
Visit: http://www.gujaratgifts.com/diwali-gifts-to-india/dhanteras-gifts-to-india.html