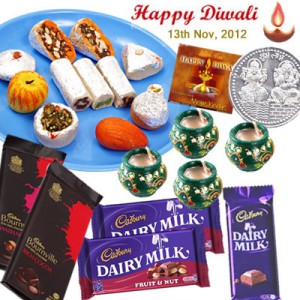 One of the less known reasons why Diwali has an additional significance for Hindus is the fact that the history of the reformist Arya Samaj movement that arose as a response to the pressures being put on the philosophies of Hinduism.
Hindu reformers like Ramakrishna Paramahansa, Swami Vivekananda and Maharshi Dayananda tried to reform Hindu as well as Indian society, to begin a healthy inter-faith dialogue between Hinduism and the other great philosophical systems in the world to show a path to their followers to attain nirvana – freedom from the endless cycles of birth and rebirth and an identification of the self with the Absolute Paramatma or Brahman. Maharshi Dayananda believed in the Hindu Vedas as a source of wisdom and in brahmacharya or maintaining chaste thoughts as a pure way of life. On Diwali day, he attained nirvana.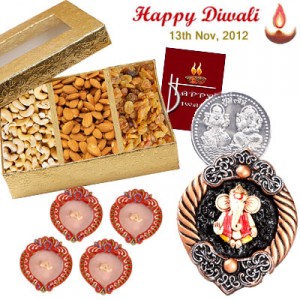 Apart from the fact that Maryada Purushottam Shri Ram returned victorious to Ayodhya after 14 years of vanvaaas and after vanquishing the evil demon Lankashree Ravana, it is the attainment of nirvana that is also celebrated by the Arya Samajis on the day of Diwali.
Even today, Arya Samajis remain an important component of the Hindu faith and way of life. Arya Samaj Mandirs are known for their charitable and social work, apart from being places of worship and venues for Arya Samaj weddings.
Everyone gets together with their families, clean their homes during the days and weeks preceding Diwali, celebrate Dhanteras and Lakshmi Puja and eat Diwali mithai on the evening of Diwali. Be a part of the festivities of your near and dear ones and send Diwali sweets to India. Diwali Gifts Hampers are a great gift option as well.
You can Send Gifts to Indiafor Diwali 2012 by logging in to online gifting portals like Gujarat Gifts. All transactions made on Gujarat Gifts are completely safe and secure.
Visit: http://www.gujaratgifts.com/diwali-gifts-to-india/diwali-sweets.html