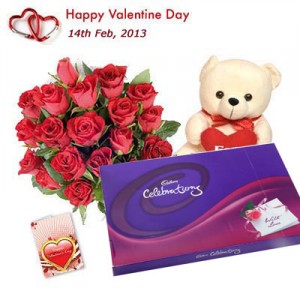 A wallet, a handbag, a perfume, a watch, shirt or some jewellery items – there are plenty of Valentine Gifts Ideas one can choose from when one wishes to delight their loved ones. A Greeting card is a great accompaniment to the gift as it is beautifully designed and carries precious words of emotion inside.
Valentine's Day is on 14th February as its day of celebration remains the same year after year. The day is celebrated in memory of Saint Valentine who sacrificed his life for the cause of love and marriages. In his time, the ruling king had banned people from getting married as he wanted the young men to become soldiers. He thought that men become unwilling to become soldiers after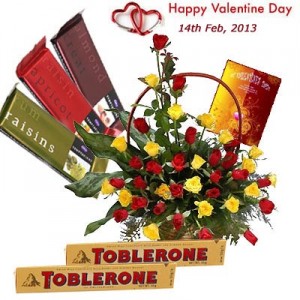 Getting married and so he banned marriages. Saint Valentine considered this new law unjust and continued to get couples married in secret. He was caught and put behind bars and subsequently killed for breaking the law.
You can now Send Valentine Gifts to Indiain a matter of minutes from the convenience of your workplace or home through the internet. The availability of Valentine Gifts Online has made this earlier unthinkable option a reality. From Valentine Gifts to Valentine Flowers to cakes and teddy bears, you can shop to your heart's content from good quality gifting portals which can help you send Valentine Gifts to India.
Visit: http://www.gujaratgifts.com/valentine-gifts-to-india/flowers-chocolates-en.html and choose from amongst an appealing collection of Gifts to India for Valentine Day. Payment can be made online with the help of a credit card, net banking or mobile payment facility on the website.