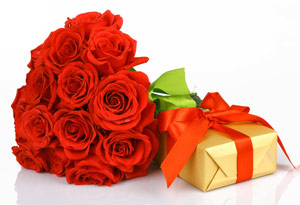 For decades, a birthday celebration in the family was a fairly well-established process – someone was given the task of ordering a cake, rounding up some candles, order in some samosas or namkeen, and get out those disposable plates to serve it all in!
The birthday boy (or girl) could expect to receive some gifts, wrapped in gaudy cellophane paper, embarrassedly handed over by friends and relatives (after all, we were not really used to gift-giving!). Relatives in other cities would mail in some cash or clothes, accompanied by greeting cards with an armload of graffiti.
However, with the rise of corporate culture in India, exposure to the western way of living, and trips abroad; this well-established rigmarole seems to have undergone a dramatic change in last few years. So here's what's changed, when one compares current Birthday Celebrations with that of even a decade back:
a) Cakes: The Indian palate has moved on beyond the ever-popular black forest or the chocolate variants, which had adorned the Birthday table for decades on end. Now we demand (and get!) an infinite array of goodies like Truffles, theme based cakes, photo-printed cakes, and even a range of delectable cupcakes! Truly, presentation and elaboration has taken center stage, when it comes to the humble Birthday Cake.
b) Greeting Cards: The Birthday card, a cornerstone of celebrations, has now become somewhat of a novelty for many of us. In the age of Facebook, Twitter and Instagram, we unfortunately lose out on the nostalgia aspect of old preserved greeting cards, collected over many years. Here's where the discerning gift-giver can actually take efforts to send her message on a greeting card, and stand out from the jumble of e-greetings.
c) Snacks: Well, samosas and namkeen are so passé – we now tend to order in, from our favourite pizza chain, or the friendly neighborhood food joint! Some of us have even started opting for catering services from the latest restaurants, depending on the scale of celebrations.
d) Venue: For college age kids and the yuppies, the birthday venue has moved on from the drawing room of the home to the hippest pub or discotheque. After all, someone's got to capture the perfect shot for our social networking friends!
It's clear that Birthdays are no longer a simple home-affair, in part due to our need to do a "keeping-up-with-the-Jones", made all the easier thanks to social networking.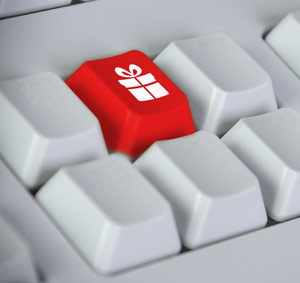 Online Gifting has given wings to this need, helping people send birthday gifts in the span of a few hours, with no physical shopping, gift wrapping or mailing – one can expect to send even elaborate cakes and goodies online from any corner of the world.
Detractors do point out that such finger-tip conveniences take away from the care and personalization in doing things the old way; but there is no doubt that this helps keep relationships fresh, when there is a physical distance between friends or loved ones.
So the next time when your favorite social networking site reminds you of an important upcoming birthday, and you choose to send online gifts; do remember to put in a lot of attention in making your gifts and messages as personalized as possible, and enjoy the best of both worlds!
Visit us at : http://www.gujaratgifts.com/birthday-gifts-to-india.html