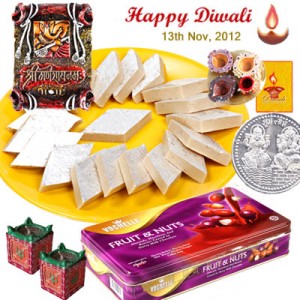 Most people think that Diwali is a one-day festival but in reality, Diwali is a five-day celebration when each day is considered special due to some mythological legend or religious association. Dhanteras marks the start of the festival of Diwali and falls exactly two days before the day of Amavasya which is also called 'Badi Diwali'. This year, Dhanteras is on 11th of November and Diwali is on 13th of November 2012.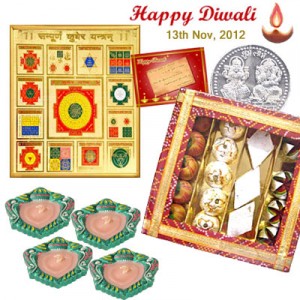 On the festival of Dhanteras, it is considered auspicious to purchase metallic items like jewelry, gold coins and sovereigns with pictures of Lakshmi and Ganesha engraved on them, bars of gold, metallic utensils for the home or expensive items made of metal like a new car for the family. The day of Dhanteras is especially important for the Hindu business community in India. For thousands of years, Dhanteras has marked the beginning of the financial year for traditional businessmen in India. It is considered especially auspicious to begin as well as conclude significant business transactions on Dhanteras day. It is also considered an auspicious day to fructify or concretize new business plans and strategies like getting new companies registered.
Now you can send Diwali sweets and Diwali Giftsto your friends or relatives living in any part of India. The celebration of the festival of Diwali cannot be complete without Diwali Mithai and when you can send Diwali sweets hampers to your loved ones living in different parts of the country, why not go ahead and make the festival a special affair? Gujarat Gifts to send Diwali sweets to India and pay online using your credit card, net banking or mobile payment facility.
Visit: http://www.gujaratgifts.com/diwali-gifts-to-india/sweets-and-dryfruits-en.html