OH MY GOD! It's valentine's week! How does this day land up so fast on the calendar? Well, let's be honest! This day comes every year on a particular date. Some of us prepare well in advance for it or really rush to the store nearby and find a "Perfect Valentine's gift".
While you may run to the nearby store to get your valentine a gift, you could exploit the internet with a plethora of Valentine's gifting options online. Let's take a look at some of the gifting options ideal for Valentine's day.
Valentine Flowers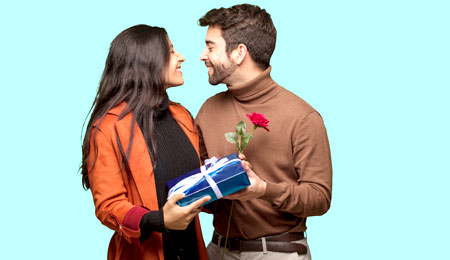 Now, one cannot deny the fact that the fragrance of a fresh rose can light up an entire room with its scent. How does one not gift flowers on Valentine's? However lovely it may sound, a bunch of flowers on Valentine's is sure to bring a blushy smile on your special someone's face.
You could choose to give them a red rose flower bouquet or a rose chocolate combo online that delivers on the same day. Hence, even if you forget to buy your valentine's gift, you could surely choose flowers as a token of love.
Valentine Cakes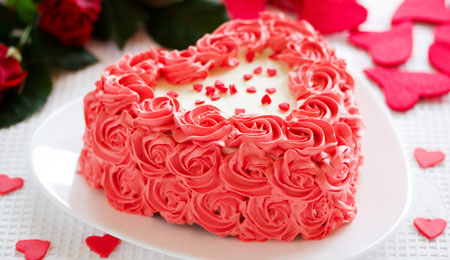 According to biology a heart is the size of a human hand's fist! But, don't we all just know it as drawing two lines in an asymmetric manner with a red pen.
On valentine's, heart shaped cakes are the most searched items online. And, why not? A heart is the symbol of love and cakes are the unsung heroes of winning the battle of hearts!
Gifting a chocolate heart shaped cake on Valentine's assures you brownie points in case of your special someone. You can choose a Kitkat Heart Shaped cake online and choose to gift a bunch of red roses for your valentine.
You could also find a teddy bear with chocolate cake online and send it to your loved ones on the same day through instant delivery options.
Personalized Valentine Gifts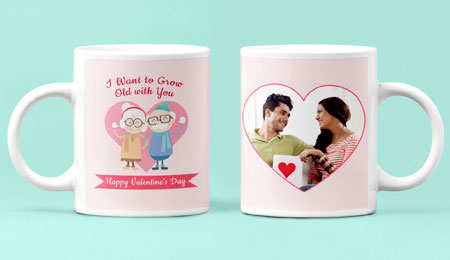 How often do you find a coffee mug with a photo in a supermarket? Personalized gifts have become a thing lately and we have surely looked into some really creative ideas.
Valentine's day surely rings a bell for getting a customized gift for your love interest. A myriad variety of personalized gifting options are available online and one can find personalized photo-frame, heart shaped cushions with photos, golden rose with carvings, couple tee-shirts and lots more.
Personalized jigsaw puzzles, imported chocolates, rose & mug combo, and soft toys with flowers are some of most searched valentine's day gifting options online.
Valentine's Day Gifts for Him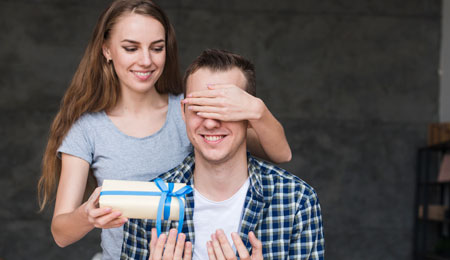 How to confess that you like him? Would he accept your proposal or reject it? Well, you could give it a try by writing down a short letter to him. You could either tell him when he's right in front of you or hide it in a chit and slip it into his bag.
However, if you want to impress him with your token of love for him, you could choose from a wide range of gifting options available online. Surprise him with his favorite perfume by sending it online with a secret message.
Or you could send him a watch with a specific time that would indicate the first time you met? Choose a delivery partner that delivers gifts on Valentine's on the same day.
Valentine's Day Gifts for Her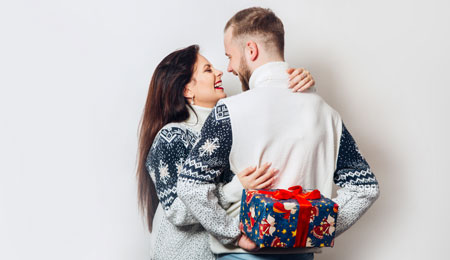 She loves me? She loves me not? She likes me? She likes me not? How to confess your undying love to your special someone? Well, be smart. Gifts are what makes a woman weak at her knees.
She cannot shy away from the obvious reactions when she receives a special gift from you. In the time of the internet, use your WiFi and explore Valentine's gifting options online. You would find a mall of options to choose from to gift her on valentine's day.
Try looking for a pendant with heart online for her. You can also scan for a beautiful clutch for her online and pair it up with a bunch of flowers to go with it.
Valentine Chocolates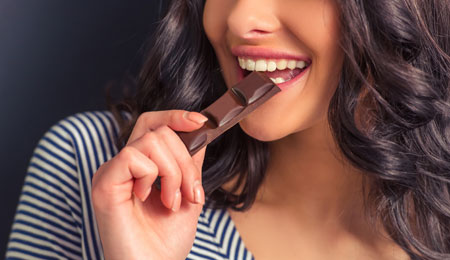 While Charlie and the Chocolate Factory gave major make-believe goals to its audience, it also redefined the love of chocolates. Be it a man or woman, a boy or a girl, chocolates are a way of bringing a smile on someone's face.
Valentine's Day binds the aura with the eternal love there exists and to gift chocolates on Valentine's is an icing-on-the-cake kinda phenomenon. Imported chocolates, hand-made chocolates, dark chocolates, milk chocolates, and so many other varieties are available in the market around Valentine's week.
You can find websites that sell chocolates in India as well as abroad. Hence, if you are away from your special someone, in just one click, you can send a chocolate bouquet or chocolates teddy combo on Valentine's Day to him or her online.
The beauty of valentine's gifts is in the same day delivery thus, choose a site that delivers gifts on the same day as well.
Do browse GujaratGifts.com to see Valentine Gifts which can be delivered ALL OVER INDIA with Free Shipping & Free Greeting Card with your message.